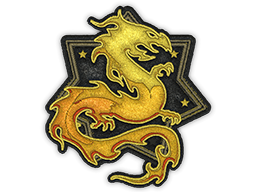 Description
'Patch | Wildfire' is an intense and eye-catching skin in CS:GO and CS2. It's fiery design resonates with players seeking to make a bold statement. Its demand varies, leading to fluctuating market prices. Traders often keep a keen eye on its value.
Patch | Wildfire is a fairly liquid item. It should be easy to sell or exchange it. Traders rates this skin at 4.01/5.0.
Buy on CS.TRADE
Buy or trade for Patch | Wildfire agent patch listed below on CS.TRADE trade bot.