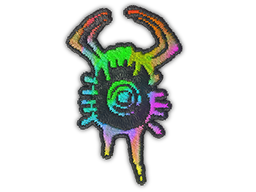 Description
The 'Sustenance!' patch is a quirky item that adds a dose of humor to the intense world of Counter-Strike. It represents a player's ability to sustain through the toughest of battles, with a hint of irony. This patch's uniqueness makes it a fun addition to a trader's collection and can hold both sentimental and market value.
Patch | Sustenance! is a fairly liquid item. It should be easy to sell or exchange it. Traders rates this skin at 4.03/5.0.
Buy on CS.TRADE
Buy or trade for Patch | Sustenance! agent patch listed below on CS.TRADE trade bot.