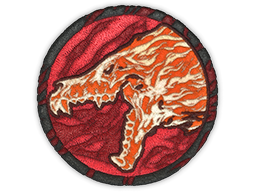 Description
The 'Patch | Howl' skin is a popular item known for its striking design of a howling wolf, symbolizing audacity and fearlessness. This item gained prominence when 'LoneWolf', a top CS:GO player, used it in the 2017 tournament. Its high demand has led to competitive pricing in the market, making it a hot commodity among traders and players.
Patch | Howl is a fairly liquid item. It should be easy to sell or exchange it. Traders rates this skin at 4.29/5.0.
Buy on CS.TRADE
Buy or trade for Patch | Howl agent patch listed below on CS.TRADE trade bot.