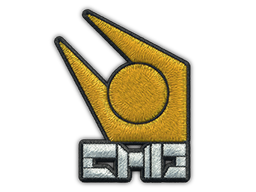 Description
The 'Patch | CMB' is a tribute to the Combine Police from Half-Life series, symbolizing authority and power. It was released during the Katowice 2019 Major. The patch has gained popularity due to its unique design and backstory, creating a steady demand in the trading market. The value of this item has been on an upward trend, reflecting its significance for CS:GO and CS2 traders and players.
Patch | CMB is an item of average liquidity. It may take some time to sell or trade it. Traders rates this skin at 3.00/5.0.
Buy on CS.TRADE
Buy or trade for Patch | CMB agent patch listed below on CS.TRADE trade bot.