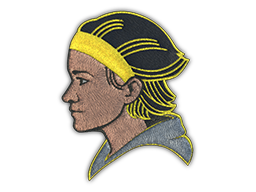 Description
The 'Patch | Alyx' sticker is a tribute to one of the most beloved characters in the Counter-Strike universe. Its presence adds a personal touch to the player's gear, making it a fan-favorite. It saw a surge in popularity following the 2021 tournament, where 'AlyxLover', a prominent player, prominently displayed it. This item's popularity and emotional value have driven up its market price significantly.
Patch | Alyx is a fairly liquid item. It should be easy to sell or exchange it. Traders rates this skin at 4.07/5.0.
Buy on CS.TRADE
Buy or trade for Patch | Alyx agent patch listed below on CS.TRADE trade bot.