M4A1-S | Moss Quartz
The Norse Collection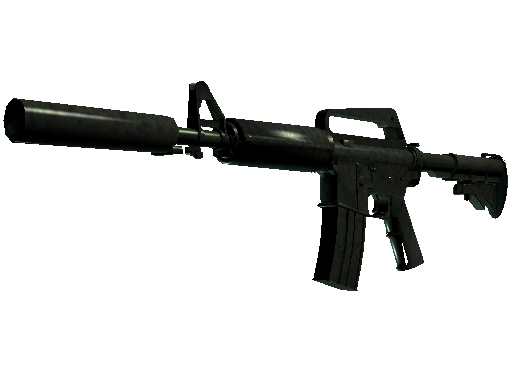 | Condition | Price |
| --- | --- |
| Factory New | $38.54 |
| Minimal Wear | $29.61 |
| Field-Tested | $29.27 |
| Well-Worn | $28.69 |
| Battle-Scarred | $27.34 |
Description
It has been painted with dark green metallic paint and uses a crystallizing mask to create a pattern.
'M4A1-S | Moss Quartz' is a skin with a captivating design that was introduced in the 'Prisma 2 Collection'. It boasts a sleek black design with green gem-like patterns that mimic the look of moss quartz, a semi-precious stone. The contrast of the vibrant green against the black base makes the weapon stand out in gameplay. Its price has seen a steady increase due to its popular demand among players, making it a great investment for traders. The skin comes in all wear conditions, with the 'Factory New' variant being the most sought after.
It was added to Counter-Strike: Global Offensive on 19 November 2019 as part of the The Norse Collection with the Operation Shattered Web update.
M4A1-S | Moss Quartz skin float value ranges from 0.00 to 0.50 which makes it available in the following wear conditions: Factory New, Minimal Wear, Field-Tested, Well-Worn, Battle-Scarred.
M4A1-S | Moss Quartz finish style is Anodized Multicolored with finish catalog equal to 862. It's unique flavor text is: 'Everyone wants to make an impact'.
M4A1-S | Moss Quartz is a fairly liquid item. It should be easy to sell or exchange it. Traders rates this skin at 4.39/5.0.
Buy on CS.TRADE
Buy or trade for M4A1-S | Moss Quartz skins listed below on CS.TRADE trade bot.