M249 | Predator
The Havoc Collection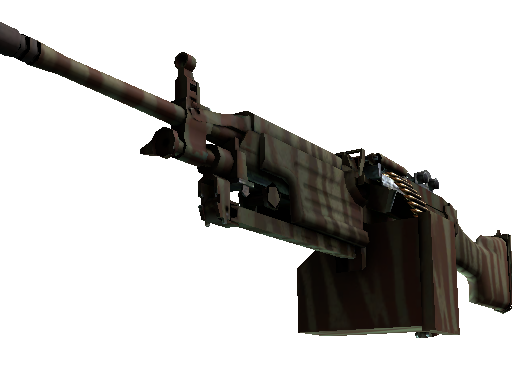 | Condition | Price |
| --- | --- |
| Factory New | $1.49 |
| Minimal Wear | $0.2 |
| Field-Tested | $0.15 |
| Well-Worn | $0.15 |
| Battle-Scarred | $0.14 |
Description
It has been spray-painted in a zebra stripe pattern.
The 'M249 | Predator' is a powerful and intimidating player skin in both CS:GO and CS2. It's characterized by a predatory pattern, featuring a mix of dark and light shades that mirror the stealth of a true predator. Its design is widely cited for its ability to provide a psychological edge in competitive gameplay. The skin has been in demand since its release, with market statistics indicating a steady increase in its value. It often appears in tournaments, contributing to its widespread recognition and popularity. The 'M249 | Predator' has been used by several top players, thus adding to its prestige and desirability among players and traders alike.
It was added to Counter-Strike: Global Offensive on 3 December 2020 as part of the The Havoc Collection with the Operation Broken Fang update.
M249 | Predator skin float value ranges from 0.06 to 0.80 which makes it available in the following wear conditions: Factory New, Minimal Wear, Field-Tested, Well-Worn, Battle-Scarred.
M249 | Predator finish style is Spray-Paint.
M249 | Predator is an item of average liquidity. It may take some time to sell or trade it. Traders rates this skin at 3.01/5.0.
Buy on CS.TRADE
Buy or trade for M249 | Predator skins listed below on CS.TRADE trade bot.