M249 | Jungle
The St. Marc Collection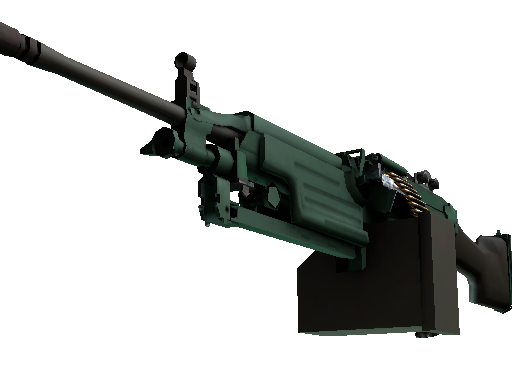 | Condition | Price |
| --- | --- |
| Factory New | $27.7 |
| Minimal Wear | $3.53 |
| Field-Tested | $3.65 |
| Well-Worn | $3.57 |
| Battle-Scarred | $3.54 |
Description
It has individual parts spray-painted solid colors in a jungle color scheme.
Revered for its vibrant green design reminiscent of the dense jungle foliage, the 'M249 | Jungle' is a popular choice among CS:GO and CS2 players. This unique skin contributes to immersive gameplay, particularly in maps with similar aesthetics. Its popularity surged after being prominently featured in several tournaments where notable teams and players used it. The 'M249 | Jungle', according to market data, continues to retain value and can often be seen listed at considerable prices in various trading platforms. This skin is a testament to the diversity and creativity embedded within the CS:GO and CS2 universe.
It was added to Counter-Strike: Global Offensive on 19 November 2019 as part of the The St. Marc Collection with the Operation Shattered Web update.
M249 | Jungle skin float value ranges from 0.06 to 0.80 which makes it available in the following wear conditions: Factory New, Minimal Wear, Field-Tested, Well-Worn, Battle-Scarred.
M249 | Jungle finish style is Solid Color.
M249 | Jungle is an item of average liquidity. It may take some time to sell or trade it. Traders rates this skin at 3.28/5.0.
Buy on CS.TRADE
Buy or trade for M249 | Jungle skins listed below on CS.TRADE trade bot.