Gut Knife | Rust Coat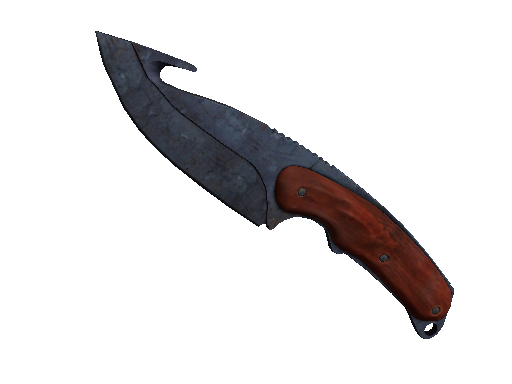 | Condition | Price |
| --- | --- |
| Well-Worn | $151.52 |
| Battle-Scarred | $150.02 |
| StatTrak Well-Worn | $135.15 |
| StatTrak Battle-Scarred | $154.53 |
Description
It is still perfectly operational although the exterior surfaces have rusted.
The 'Gut Knife | Rust Coat' is an iconic item in CS:GO and CS2, well-loved by players for its rugged, post-apocalyptic aesthetic. Rust Coat skins are a symbol of survival and endurance, making them a popular choice among experienced players. Its rustic, worn-out look contrasts sharply with most other skins' polished aesthetics, and it adds an extra layer of character to gameplay. It was introduced in the game on 15th April 2015 as part of the 'Chroma' collection and is available from the Falchion Case. This skin's value remains consistently strong in the game's economy.
It was added to Counter-Strike: Global Offensive on 8 January 2015 with the Full Spectrum update.
Gut Knife | Rust Coat skin float value ranges from 0.40 to 1.00 which makes it available in the following wear conditions: Well-Worn, Battle-Scarred.
Gut Knife | Rust Coat finish style is Patina with finish catalog equal to 414. It's unique flavor text is: 'Some people don't need to hide how dirty their deeds are'.
Gut Knife | Rust Coat is an item of average liquidity. It may take some time to sell or trade it. Traders rates this skin at 4.52/5.0.
Buy on CS.TRADE
Buy or trade for Gut Knife | Rust Coat skins listed below on CS.TRADE trade bot.