Gut Knife | Doppler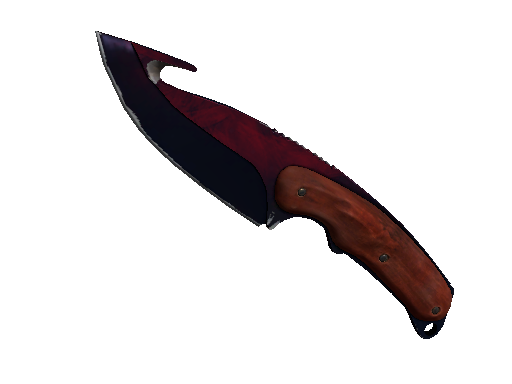 | Condition | Price |
| --- | --- |
| Factory New | $278.3 |
| Minimal Wear | $280.3 |
| StatTrak Factory New | $293.84 |
| StatTrak Minimal Wear | $330.54 |
Description
It has been painted with black and silver metallic paints using a marbleizing medium, then candy coated.
The 'Gut Knife | Doppler' is a coveted item skin among CS:GO and CS2 players. Known for its futuristic pattern of black and various tones of blue, it offers a sleek and modern design. This skin was introduced in the 'Chroma Case' on January 8, 2015. Given its 'Covert' rarity level, it is a high-value item. This knife has been used by various professional gamers in major CS:GO and CS2 tournaments, adding to its popularity and value. Prices on the Steam Market for this skin can vary, ranging from $200 to $400 depending on its float value. The 'Gut Knife | Doppler' is a must-have skin for players who want a blend of modern aesthetics and rarity.
It was added to Counter-Strike: Global Offensive on 8 January 2015 with the Full Spectrum update.
Gut Knife | Doppler skin float value ranges from 0.00 to 0.08 which makes it available in the following wear conditions: Factory New, Minimal Wear.
Gut Knife | Doppler finish style is Anodized Multicolored. It's unique flavor text is: 'Getting lost in its color can prove fatal'.
Gut Knife | Doppler is a fairly liquid item. It should be easy to sell or exchange it. Traders rates this skin at 4.85/5.0.
Buy on CS.TRADE
Buy or trade for Gut Knife | Doppler skins listed below on CS.TRADE trade bot.