Glock-18 | Water Elemental
The Breakout Collection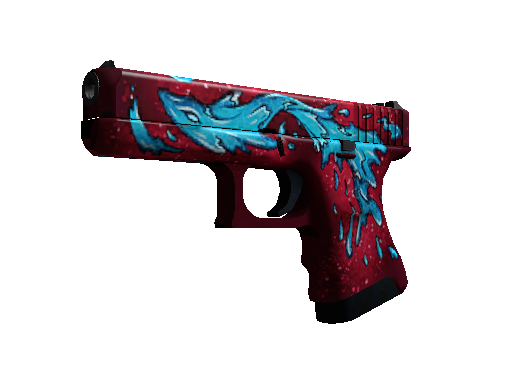 | Condition | Price |
| --- | --- |
| Factory New | $18.87 |
| Minimal Wear | $10.18 |
| Field-Tested | $6.55 |
| Well-Worn | $8.05 |
| Battle-Scarred | $5.17 |
| StatTrak Factory New | $69.98 |
| StatTrak Minimal Wear | $36.74 |
| StatTrak Field-Tested | $21.84 |
| StatTrak Well-Worn | $24.79 |
| StatTrak Battle-Scarred | $15.92 |
Description
It has been custom painted with the image of a creature made of water in a graphic style.
The 'Glock-18 | Water Elemental' remains a classic choice among CS:GO skins due to its captivating aquatic design. Introduced as part of the 'Operation Breakout Weapon' case in 2014, this skin continues to make waves in the CS:GO community. The market price ranges from $3 to $100, making it an affordable, yet sought-after skin. The 'Glock-18 | Water Elemental' carries with it the rush of the waves, ready to submerge its competition in the gaming arena.
It was added to Counter-Strike: Global Offensive on 1 July 2014 as part of the The Breakout Collection with the Operation Breakout update.View Skin Workshop Submission
Glock-18 | Water Elemental skin float value ranges from 0.00 to 0.70 which makes it available in the following wear conditions: Factory New, Minimal Wear, Field-Tested, Well-Worn, Battle-Scarred.
Glock-18 | Water Elemental finish style is Custom Paint Job.
Glock-18 | Water Elemental is a fairly liquid item. It should be easy to sell or exchange it. Traders rates this skin at 4.19/5.0.
Buy on CS.TRADE
Buy or trade for Glock-18 | Water Elemental skins listed below on CS.TRADE trade bot.