Galil AR | Urban Rubble
The Chop Shop Collection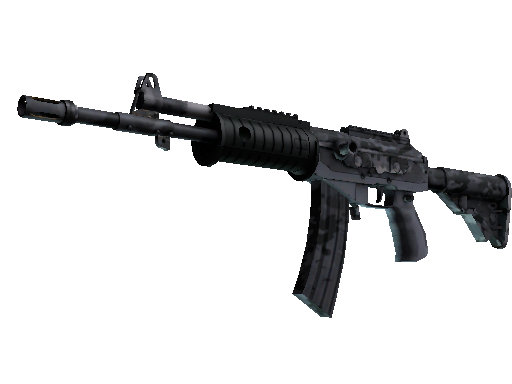 | Condition | Price |
| --- | --- |
| Factory New | $20.98 |
| Minimal Wear | $11.63 |
| Field-Tested | $10.87 |
| Well-Worn | $6.62 |
| Battle-Scarred | $9.51 |
Description
It has been painted using a VariCamo patterned hydrographic.
Unveiled during the Vanguard Operation on 11th November 2014, the 'Galil AR | Urban Rubble' skin is known for its gritty, camo-inspired design that reflects the theme of urban warfare. The mix of greys and browns blends perfectly with the in-game environments making it a favorite among strategic camouflage lovers. The price stability of this skin makes it a secure choice for traders. It's a part of the Vanguard Collection and can be acquired from the Vanguard Case. The skin adds a great deal of character to the gaming experience in both CS:GO and CS2.
It was added to Counter-Strike: Global Offensive on 26 May 2015 as part of the The Chop Shop Collection with the Operation Bloodhound update. This skin was created by Valve.
Galil AR | Urban Rubble skin float value ranges from 0.00 to 0.50 which makes it available in the following wear conditions: Factory New, Minimal Wear, Field-Tested, Well-Worn, Battle-Scarred.
Galil AR | Urban Rubble finish style is Hydrographic with finish catalog equal to 237. It's unique flavor text is: 'Rebuilding only comes in the wake of destruction'.
Galil AR | Urban Rubble is an item of average liquidity. It may take some time to sell or trade it. Traders rates this skin at 3.21/5.0.
Buy on CS.TRADE
Buy or trade for Galil AR | Urban Rubble skins listed below on CS.TRADE trade bot.