Galil AR | Kami
The Huntsman Collection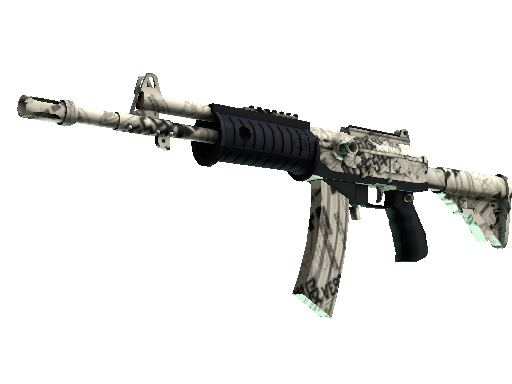 | Condition | Price |
| --- | --- |
| Factory New | $3.97 |
| Minimal Wear | $3.87 |
| Field-Tested | $3.69 |
| Well-Worn | $3.62 |
| Battle-Scarred | $2.91 |
| StatTrak Factory New | $5.52 |
| StatTrak Minimal Wear | $3.58 |
| StatTrak Field-Tested | $2.88 |
| StatTrak Well-Worn | $2.9 |
| StatTrak Battle-Scarred | $2.92 |
Description
It has been painted using a hydrographic in a Japanese manga pattern.
The 'Galil AR | Kami' is an eye-catching skin popular in CS:GO and CS2. It's a part of the 'Winter Offensive Weapon Case' and is recognized for its distinct, paper-cutout inspired design. This skin is a hot commodity in trade markets for its rarity and unique style. Its market value varies but generally maintains a steady growth. The 'Kami' design, meaning 'paper' in Japanese, adds a cultural touch to the traditional military aesthetic of the game.
It was added to Counter-Strike: Global Offensive on 1 May 2014 as part of the The Huntsman Collection with the The Hunt Begins update.View Skin Workshop Submission
Galil AR | Kami skin float value ranges from 0.00 to 0.60 which makes it available in the following wear conditions: Factory New, Minimal Wear, Field-Tested, Well-Worn, Battle-Scarred.
Galil AR | Kami finish style is Hydrographic with finish catalog equal to 308. It's unique flavor text is: 'Some ghosts won't stay buried'.
Galil AR | Kami is a fairly liquid item. It should be easy to sell or exchange it. Traders rates this skin at 4.04/5.0.
Buy on CS.TRADE
Buy or trade for Galil AR | Kami skins listed below on CS.TRADE trade bot.