G3SG1 | Demeter
The Bravo Collection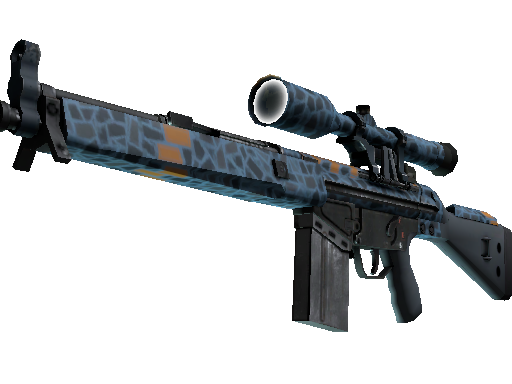 | Condition | Price |
| --- | --- |
| Factory New | $20.47 |
| Minimal Wear | $8.84 |
| Field-Tested | $9.24 |
| Well-Worn | $9.46 |
| Battle-Scarred | $9.09 |
| StatTrak Factory New | $32.2 |
| StatTrak Minimal Wear | $9.32 |
| StatTrak Field-Tested | $8.27 |
| StatTrak Well-Worn | $8.55 |
| StatTrak Battle-Scarred | $8.64 |
Description
This memento from Ali has been painted with a mosaic hydrographic.
'G3SG1 | Demeter', a remarkable skin named after the Greek goddess of the harvest, was added on 12th March 2015 as part of the Chroma Collection. Available from the 'Chroma Case', this skin is known for its organic and earthy design, providing players with a natural aesthetic in their arsenal. In the market, the 'G3SG1 | Demeter' witnesses a median price of approximately 0.03 USD, with Factory New versions attaining a price up to 0.20 USD. Its unique design and affordable price make it popular among traders and players of CS:GO and CS2.
It was added to Counter-Strike: Global Offensive on 19 September 2013 as part of the The Bravo Collection with the Operation Bravo update. This skin was created by Valve.
G3SG1 | Demeter skin float value ranges from 0.06 to 0.80 which makes it available in the following wear conditions: Factory New, Minimal Wear, Field-Tested, Well-Worn, Battle-Scarred.
G3SG1 | Demeter finish style is Hydrographic with finish catalog equal to 195. It's unique flavor text is: 'Patience is a virtue'.
G3SG1 | Demeter is an item of very low liquidity. It's hard to sell or trade. Traders rates this skin at 2.20/5.0.
Buy on CS.TRADE
Buy or trade for G3SG1 | Demeter skins listed below on CS.TRADE trade bot.