Flip Knife | Lore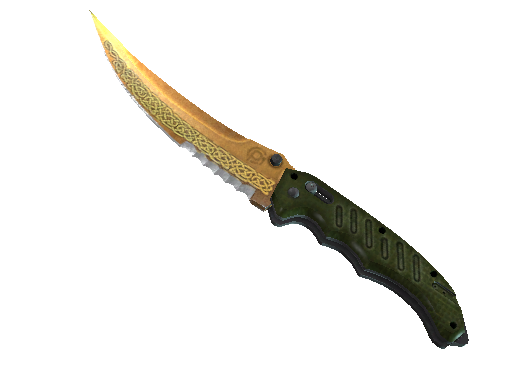 | Condition | Price |
| --- | --- |
| Factory New | $1138.05 |
| Minimal Wear | $861.79 |
| Field-Tested | $622.68 |
| Well-Worn | $537.59 |
| Battle-Scarred | $463.4 |
| StatTrak Factory New | $952.61 |
| StatTrak Minimal Wear | $704.84 |
| StatTrak Field-Tested | $549.85 |
| StatTrak Well-Worn | $451.28 |
| StatTrak Battle-Scarred | $456.09 |
Description
It has been custom painted with knotwork.
The 'Flip Knife | Lore' is a skin imbued with symbolic significance within the Counter-Strike community. Its intricate, golden design reflects the many legends and stories woven into the lore of the game. For traders, this item holds a high value due to its distinctiveness and the prestige associated with it. It's not just about the aesthetic appeal - owning a 'Flip Knife | Lore' is a statement about an player's commitment to the game. Prices can vary greatly, with significant spikes often seen during and after major tournaments.
It was added to Counter-Strike: Global Offensive on 16 June 2016 with the Gamma Exposure update.
Flip Knife | Lore skin float value ranges from 0.00 to 0.65 which makes it available in the following wear conditions: Factory New, Minimal Wear, Field-Tested, Well-Worn, Battle-Scarred.
Flip Knife | Lore finish style is Custom Paint Job.
Flip Knife | Lore is a fairly liquid item. It should be easy to sell or exchange it. Traders rates this skin at 4.86/5.0.
Buy on CS.TRADE
Buy or trade for Flip Knife | Lore skins listed below on CS.TRADE trade bot.