Flip Knife | Freehand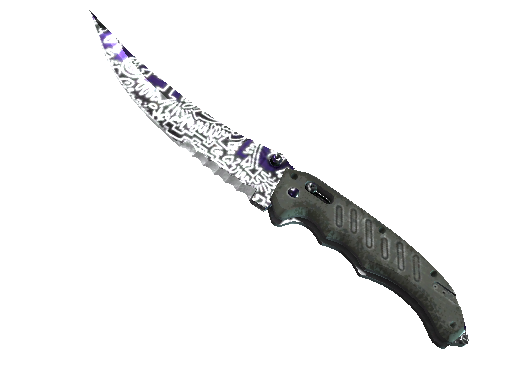 | Condition | Price |
| --- | --- |
| Factory New | $485.51 |
| Minimal Wear | $420.95 |
| Field-Tested | $404.77 |
| Well-Worn | $370.55 |
| Battle-Scarred | $336.01 |
| StatTrak Factory New | $438.74 |
| StatTrak Minimal Wear | $413.17 |
| StatTrak Field-Tested | $360.17 |
| StatTrak Well-Worn | $158 |
| StatTrak Battle-Scarred | $191.84 |
Description
It has been painted black and purple, then decorated with a metallic marker.
The 'Flip Knife | Freehand' is a valuable asset in the world of CS:GO/CS2. Designed with a unique, hand-drawn pattern, it is a part of the 'Gamma Collection.' The skin features a blue and black abstract design that stands out in the game. Launched on June 15, 2016, it quickly rose to popularity among gamers. The 'Flip Knife | Freehand' has a varying market price, with its highest recorded value being $239.69 in November 2021. The distinctive design and color scheme of the 'Freehand' make it a bold choice for players wanting to make a statement.
It was added to Counter-Strike: Global Offensive on 16 June 2016 with the Gamma Exposure update.
Flip Knife | Freehand skin float value ranges from 0.00 to 0.48 which makes it available in the following wear conditions: Factory New, Minimal Wear, Field-Tested, Well-Worn, Battle-Scarred.
Flip Knife | Freehand finish style is Anodized Multicolored.
Flip Knife | Freehand is a fairly liquid item. It should be easy to sell or exchange it. Traders rates this skin at 4.97/5.0.
Buy on CS.TRADE
Buy or trade for Flip Knife | Freehand skins listed below on CS.TRADE trade bot.