Falchion Knife | Freehand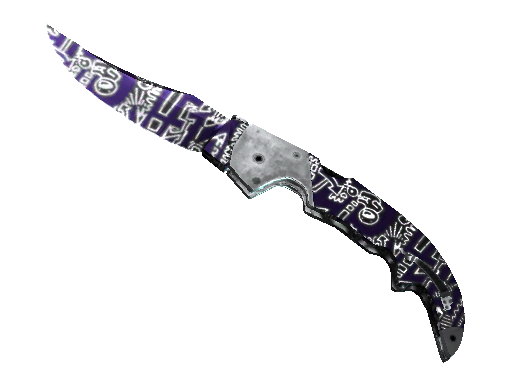 | Condition | Price |
| --- | --- |
| Factory New | $300.05 |
| Minimal Wear | $266.52 |
| Field-Tested | $236.4 |
| Well-Worn | $215.85 |
| Battle-Scarred | $206.81 |
| StatTrak Factory New | $321.03 |
| StatTrak Minimal Wear | $278.18 |
| StatTrak Field-Tested | $238.13 |
| StatTrak Well-Worn | $162.49 |
| StatTrak Battle-Scarred | $141.26 |
Description
It has been painted black and purple, then decorated with a metallic marker.
The 'Falchion Knife | Freehand' is notable for its unique hand-drawn design that sets it apart from other skins. Bearing an abstract blue and black pattern that exudes a free spirit, the 'Freehand' skin is a favorite among players who appreciate its artistic appeal. Despite its eccentricity, it holds a significant position in the trading market, especially among those who value distinctiveness and originality.
It was added to Counter-Strike: Global Offensive on 22 September 2021 with the Operation Riptide update.
Falchion Knife | Freehand skin float value ranges from 0.00 to 0.48 which makes it available in the following wear conditions: Factory New, Minimal Wear, Field-Tested, Well-Worn, Battle-Scarred.
Falchion Knife | Freehand finish style is Anodized Multicolored.
Falchion Knife | Freehand is a fairly liquid item. It should be easy to sell or exchange it. Traders rates this skin at 4.56/5.0.
Buy on CS.TRADE
Buy or trade for Falchion Knife | Freehand skins listed below on CS.TRADE trade bot.