Falchion Knife | Damascus Steel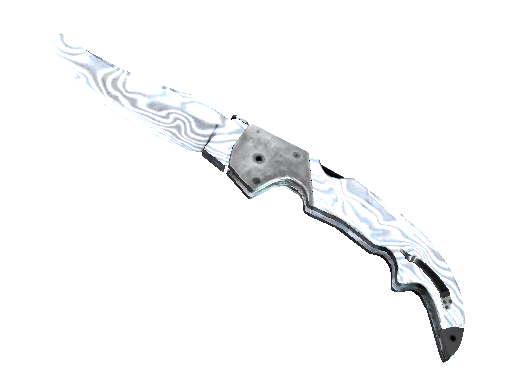 | Condition | Price |
| --- | --- |
| Factory New | $315.29 |
| Minimal Wear | $277.95 |
| Field-Tested | $235.51 |
| Well-Worn | $207.88 |
| Battle-Scarred | $203.3 |
| StatTrak Factory New | $321.99 |
| StatTrak Minimal Wear | $270.02 |
| StatTrak Field-Tested | $227.57 |
| StatTrak Well-Worn | $218.36 |
| StatTrak Battle-Scarred | $282.4 |
Description
It has been forged from a billet made from two different types of carbon steel.
The 'Falchion Knife | Damascus Steel' skin reflects a blend of tradition and modernity in CS:GO/CS2. It features the intricate patterns of ancient Damascus steel, known for its durability, on a sleek Falchion knife. The aesthetic appeal paired with the legacy of Damascus steel makes this skin a unique and valued possession. It has a sophisticated appeal that enhances the in-game visuals.
It was added to Counter-Strike: Global Offensive on 16 March 2017 with the Take a trip to the Canals update.
Falchion Knife | Damascus Steel skin float value ranges from 0.00 to 0.50 which makes it available in the following wear conditions: Factory New, Minimal Wear, Field-Tested, Well-Worn, Battle-Scarred.
Falchion Knife | Damascus Steel finish style is Patina with finish catalog equal to 411. It's unique flavor text is: 'Finally, a weapon strong enough to match your resolve'.
Falchion Knife | Damascus Steel is a fairly liquid item. It should be easy to sell or exchange it. Traders rates this skin at 4.66/5.0.
Buy on CS.TRADE
Buy or trade for Falchion Knife | Damascus Steel skins listed below on CS.TRADE trade bot.