Butterfly Knife | Urban Masked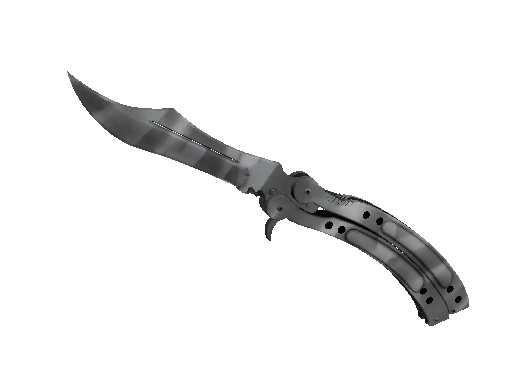 | Condition | Price |
| --- | --- |
| Factory New | $1405.1 |
| Minimal Wear | $1152.09 |
| Field-Tested | $986.79 |
| Well-Worn | $940.57 |
| Battle-Scarred | $947.58 |
| StatTrak Minimal Wear | $1132.43 |
| StatTrak Field-Tested | $912.7 |
| StatTrak Well-Worn | $946.24 |
| StatTrak Battle-Scarred | $856.53 |
Description
It has been spray-painted using a tangle of masking tape as a stencil.
The 'Butterfly Knife | Urban Masked' is a unique knife with a camouflage pattern, perfect for urban warfare aesthetic. It's a popular trading item among CS:GO and CS2 players aiming for a stealthy look. Such items can fetch a good price in the market depending on the wear condition and the pattern's visibility. It's not only a powerful melee weapon in-game but also a valuable asset in the trading market, adding to a player's prestige.
It was added to Counter-Strike: Global Offensive on 1 July 2014 with the Operation Breakout update.
Butterfly Knife | Urban Masked skin float value ranges from 0.06 to 0.80 which makes it available in the following wear conditions: Factory New, Minimal Wear, Field-Tested, Well-Worn, Battle-Scarred.
Butterfly Knife | Urban Masked finish style is Spray-Paint with finish catalog equal to 143. It's unique flavor text is: 'True power is demonstrated with subtle application'.
Butterfly Knife | Urban Masked is a fairly liquid item. It should be easy to sell or exchange it. Traders rates this skin at 4.50/5.0.
Buy on CS.TRADE
Buy or trade for Butterfly Knife | Urban Masked skins listed below on CS.TRADE trade bot.