Bayonet | Stained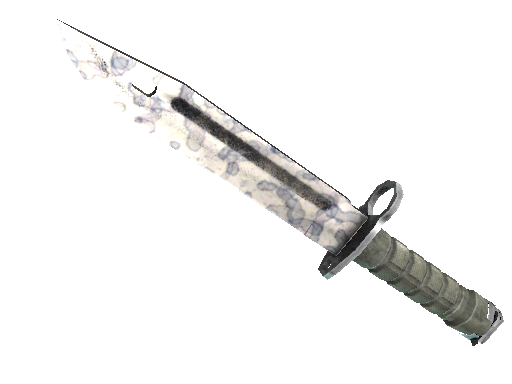 | Condition | Price |
| --- | --- |
| Factory New | $616.41 |
| Minimal Wear | $546.08 |
| Field-Tested | $499.22 |
| Well-Worn | $454.51 |
| Battle-Scarred | $422.86 |
| StatTrak Factory New | $178.44 |
| StatTrak Minimal Wear | $515.37 |
| StatTrak Field-Tested | $424.5 |
| StatTrak Well-Worn | $419.29 |
| StatTrak Battle-Scarred | $408.7 |
Description
It has been given a forced patina using lemon and mustard dripped onto the surface.
The 'Bayonet | Stained' is a distinctive and rugged knife skin in the CS2 and CS:GO world. Its stained, battle-scarred design gives it a veteran look that players appreciate. Traders can expect a steady demand for this skin due to its battle-ready appeal. It has seen many tournaments and continues to be a popular choice among professional players.
It was added to Counter-Strike: Global Offensive on 14 August 2013 with the The Arms Deal update.
Bayonet | Stained skin float value ranges from 0.00 to 1.00 which makes it available in the following wear conditions: Factory New, Minimal Wear, Field-Tested, Well-Worn, Battle-Scarred.
Bayonet | Stained finish style is Patina with finish catalog equal to 43. It's unique flavor text is: 'If you think it's messy now, wait until you see it under a blacklight'.
Bayonet | Stained is a fairly liquid item. It should be easy to sell or exchange it. Traders rates this skin at 4.81/5.0.
Buy on CS.TRADE
Buy or trade for Bayonet | Stained skins listed below on CS.TRADE trade bot.