Bayonet | Boreal Forest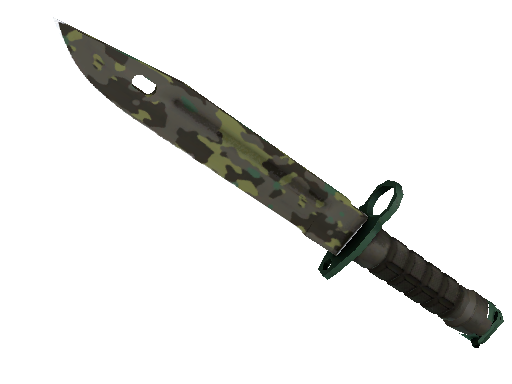 | Condition | Price |
| --- | --- |
| Factory New | $201.24 |
| Minimal Wear | $405.92 |
| Field-Tested | $356.03 |
| Well-Worn | $332.12 |
| Battle-Scarred | $353.97 |
| StatTrak Minimal Wear | $409.9 |
| StatTrak Field-Tested | $336.55 |
| StatTrak Well-Worn | $325.17 |
| StatTrak Battle-Scarred | $301.95 |
Description
It has been painted using a forest camouflage hydrographic.
The 'Bayonet | Boreal Forest' skin is a symbol of stealth in the CS2 and CS:GO world. Its camouflaged design allows it to blend in with the game's various environments, making it a popular choice among stealthy players. Traders can expect a steady demand for this skin due to its practical application and unique design.
It was added to Counter-Strike: Global Offensive on 14 August 2013 with the The Arms Deal update.
Bayonet | Boreal Forest skin float value ranges from 0.06 to 0.80 which makes it available in the following wear conditions: Factory New, Minimal Wear, Field-Tested, Well-Worn, Battle-Scarred.
Bayonet | Boreal Forest finish style is Hydrographic with finish catalog equal to 77. It's unique flavor text is: 'The woods can be a dangerous place... never travel alone'.
Bayonet | Boreal Forest is a fairly liquid item. It should be easy to sell or exchange it. Traders rates this skin at 4.98/5.0.
Buy on CS.TRADE
Buy or trade for Bayonet | Boreal Forest skins listed below on CS.TRADE trade bot.