Bayonet | ★ (Vanilla)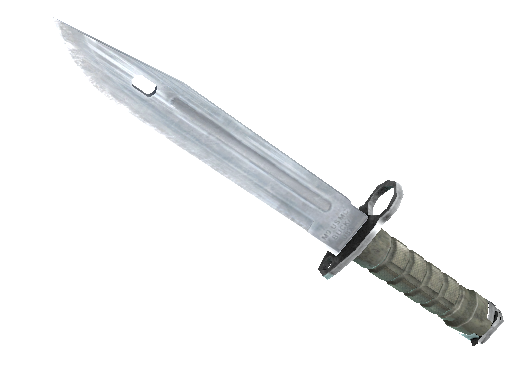 | Condition | Price |
| --- | --- |
| Bayonet | $1262.28 |
| StatTrak Bayonet | $1138.78 |
Description
It was added to Counter-Strike: Global Offensive on 14 August 2013 with the The Arms Deal update.
★ Bayonet is plain Vanilla skin which means it does not come with any different wear conditions
★ Bayonet is an item of very low liquidity. It's hard to sell or trade. Traders rates this skin at 4.73/5.0.
Buy on CS.TRADE
Buy or trade for Bayonet | ★ (Vanilla) skins listed below on CS.TRADE trade bot.