AWP | Pit Viper
The Italy Collection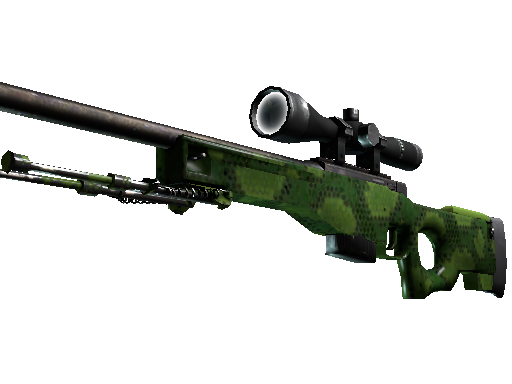 | Condition | Price |
| --- | --- |
| Minimal Wear | $1.13 |
| Field-Tested | $0.57 |
| Well-Worn | $0.73 |
| Battle-Scarred | $0.74 |
| Souvenir Minimal Wear | $99.02 |
| Souvenir Field-Tested | $76.61 |
Description
It has been painted with a snakeskin patterned hydrographic.
'AWP | Pit Viper', part of the 'CS:GO Weapon Case 1', is admired for its striking green snake skin pattern. The skin saw a rise in popularity after 'NiKo' from 'FaZe Clan' used it during the 'IEM Sydney 2019'. His stellar AWP usage during the tournament significantly boosted the skin's trading value and desirability among players and collectors alike.
It was added to Counter-Strike: Global Offensive on 27 November 2013 as part of the The Italy Collection with the Out with the old, in with the new update. This skin was created by Valve.
AWP | Pit Viper skin float value ranges from 0.08 to 0.50 which makes it available in the following wear conditions: Minimal Wear, Field-Tested, Well-Worn, Battle-Scarred.
AWP | Pit Viper finish style is Hydrographic with finish catalog equal to 251. It's unique flavor text is: 'I know you don't believe in the cause...and when I expose you, Valeria will have your head - The Shield and The Serpent Part 1'.
AWP | Pit Viper is one of the most liquid items. There are no problems selling and trading it. Traders rates this skin at 4.51/5.0.
Buy on CS.TRADE
Buy or trade for AWP | Pit Viper skins listed below on CS.TRADE trade bot.