AWP | Electric Hive
The eSports 2013 Winter Collection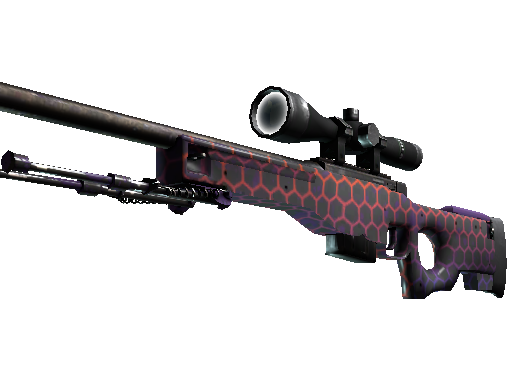 | Condition | Price |
| --- | --- |
| Factory New | $104.4 |
| Minimal Wear | $67.22 |
| Field-Tested | $49.84 |
| Well-Worn | $50.9 |
| StatTrak Factory New | $171.35 |
| StatTrak Minimal Wear | $119.22 |
| StatTrak Field-Tested | $83.61 |
| StatTrak Well-Worn | $86.4 |
Description
It has been painted using a hexagon patterned hydrographic.
The 'AWP | Electric Hive' is a popular skin originating from the 'CS:GO eSports 2013 Winter' case. It's unique buzzing neon colored design captures the attention of players and traders alike. It's seen high demand during major CS:GO tournaments, increasing its value. The style of this skin has been widely praised and proves a noteworthy addition to any player's collection, often associated with top-ranked players in the scene.
It was added to Counter-Strike: Global Offensive on 18 December 2013 as part of the The eSports 2013 Winter Collection with the Winter Offensive update. This skin was created by Valve.
AWP | Electric Hive skin float value ranges from 0.00 to 0.40 which makes it available in the following wear conditions: Factory New, Minimal Wear, Field-Tested, Well-Worn.
AWP | Electric Hive finish style is Hydrographic.
AWP | Electric Hive is a fairly liquid item. It should be easy to sell or exchange it. Traders rates this skin at 4.70/5.0.
Buy on CS.TRADE
Buy or trade for AWP | Electric Hive skins listed below on CS.TRADE trade bot.