AWP | Capillary
The Prisma 2 Collection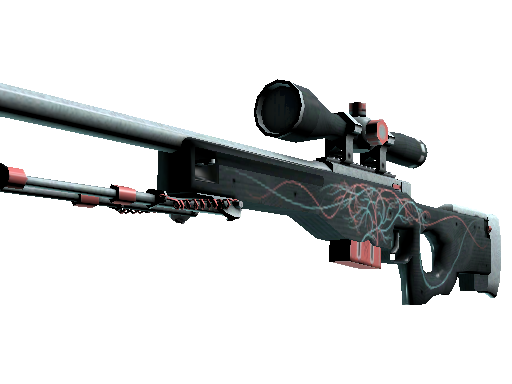 | Condition | Price |
| --- | --- |
| Factory New | $2.84 |
| Minimal Wear | $0.45 |
| Field-Tested | $0.17 |
| Well-Worn | $0.37 |
| Battle-Scarred | $0.17 |
| StatTrak Factory New | $13.84 |
| StatTrak Minimal Wear | $2.44 |
| StatTrak Field-Tested | $1.44 |
| StatTrak Well-Worn | $1.94 |
| StatTrak Battle-Scarred | $1.35 |
Description
A custom paint job comprised of intricate teal and coral veins has been applied.
The 'AWP | Capillary' is a highly sought-after skin in CS:GO & CS2, known for its intricate vascular pattern that gives it a distinctive look. Traders value it for its relative rarity and appeal among players, often driving its price up in the market. The skin debuted in the tournament 'DreamHack 2019' where it was used by top players, enhancing its popularity.
It was added to Counter-Strike: Global Offensive on 31 March 2020 as part of the The Prisma 2 Collection with the Clearing Out the Cobwebs update.View Skin Workshop Submission
AWP | Capillary skin float value ranges from 0.05 to 0.70 which makes it available in the following wear conditions: Factory New, Minimal Wear, Field-Tested, Well-Worn, Battle-Scarred.
AWP | Capillary finish style is Custom Paint Job with finish catalog equal to 943. It's unique flavor text is: 'The key to an agent's heart costs $4750'.
AWP | Capillary is a fairly liquid item. It should be easy to sell or exchange it. Traders rates this skin at 4.03/5.0.
Buy on CS.TRADE
Buy or trade for AWP | Capillary skins listed below on CS.TRADE trade bot.