AUG | Contractor
The Italy Collection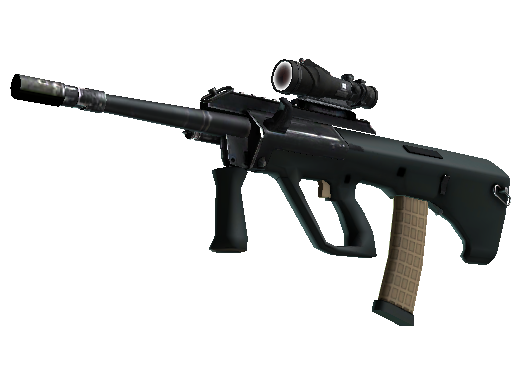 | Condition | Price |
| --- | --- |
| Factory New | $0.12 |
| Minimal Wear | $0.03 |
| Field-Tested | $0.03 |
| Well-Worn | $0.03 |
| Battle-Scarred | $0.03 |
| Souvenir Factory New | $465.38 |
| Souvenir Minimal Wear | $8.96 |
| Souvenir Field-Tested | $6.2 |
| Souvenir Well-Worn | $3.19 |
| Souvenir Battle-Scarred | $3.67 |
Description
It has individual parts spray-painted tan, navy and dark green.
The 'AUG | Contractor' is a common yet classic skin. Its minimalist design with a touch of urban style makes it popular among players who prefer refined aesthetics. Released in the Phoenix Weapon case, the skin has remained consistently priced on the market at an average of $3.14. Players' use of the AUG Contractor varies, but typically increases around major tournaments.
It was added to Counter-Strike: Global Offensive on 27 November 2013 as part of the The Italy Collection with the Out with the old, in with the new update. This skin was created by Valve.
AUG | Contractor skin float value ranges from 0.06 to 0.80 which makes it available in the following wear conditions: Factory New, Minimal Wear, Field-Tested, Well-Worn, Battle-Scarred.
AUG | Contractor finish style is Solid Color with finish catalog equal to 46. It's unique flavor text is: 'Rona Sabri still hasn't forgiven Sebastien for not selecting her to go after Turner'.
AUG | Contractor is an item of average liquidity. It may take some time to sell or trade it. Traders rates this skin at 3.00/5.0.
Buy on CS.TRADE
Buy or trade for AUG | Contractor skins listed below on CS.TRADE trade bot.