AK-47 | Steel Delta
The Anubis Collection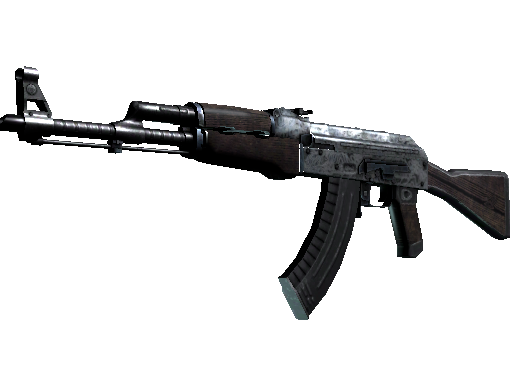 | Condition | Price |
| --- | --- |
| Factory New | $75 |
| Minimal Wear | $46.7 |
| Field-Tested | $3.6 |
| Well-Worn | $3.65 |
| Battle-Scarred | $3.04 |
| Souvenir Factory New | $33.79 |
| Souvenir Minimal Wear | $122.9 |
| Souvenir Field-Tested | $82.3 |
| Souvenir Well-Worn | $117.2 |
| Souvenir Battle-Scarred | $95.7 |
Description
The lines of this custom paint job resemble grooves on a topographical map.
One of the latest additions to the Counter-Strike series, the 'AK-47 | Steel Delta' is known for its modern digitalized finish. This skin, like the other AK-47 skins, is popular among both professional and casual players. It holds a steady market value, with Factory New and Minimal Wear versions being the most valuable.
It was added to Counter-Strike: Global Offensive on 25 April 2023 as part of the Anubis Collection Package with the The Anubis Collection update. This skin was created by Valve.
AK-47 | Steel Delta skin float value ranges from 0.00 to 0.73 which makes it available in the following wear conditions: Factory New, Minimal Wear, Field-Tested, Well-Worn, Battle-Scarred.
AK-47 | Steel Delta finish style is Gunsmith with finish catalog equal to 1238. It's unique flavor text is: 'Bleed between the lines'.
AK-47 | Steel Delta is a fairly liquid item. It should be easy to sell or exchange it. Traders rates this skin at 4.75/5.0.
Buy on CS.TRADE
Buy or trade for AK-47 | Steel Delta skins listed below on CS.TRADE trade bot.