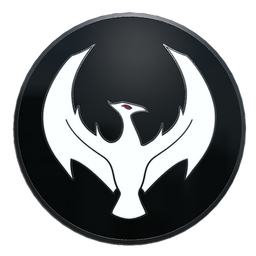 Extraordinary Collectible
Description
The 'Valeria Phoenix Pin' is a stylish representation of Valeria, one of the game's most popular characters, and is treasured by players of CS:GO and CS2. As per market statistics, it is a highly desirable collectible, fetching a decent price due to its detail and the popularity of the Phoenix faction. Released in 2016, its popularity has been constant, further boosted by performance statistics of top players.
Valeria Phoenix Pin is a fairly liquid item. It should be easy to sell or exchange it. Traders rates this skin at 4.80/5.0.
Buy on CS.TRADE
Buy or trade for Valeria Phoenix Pin listed below on CS.TRADE trade bot.