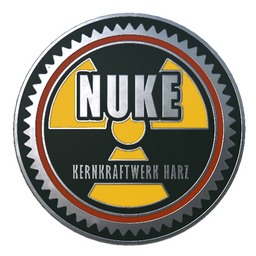 Description
The Nuke Pin is a coveted item amongst CS:GO and CS2 players, representing the infamous Nuke map. The map is iconic for its high-stake bomb sites and strategic gameplay. The pin carries a high market value and holds a sense of pride for the players, signifying their understanding and skill on one of the toughest maps in CS history.
Nuke Pin is a fairly liquid item. It should be easy to sell or exchange it. Traders rates this skin at 4.10/5.0.
Buy on CS.TRADE
Buy or trade for Nuke Pin listed below on CS.TRADE trade bot.