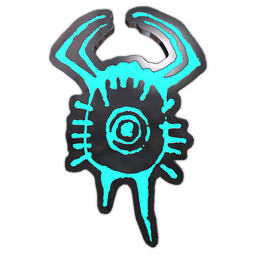 Description
The 'Headcrab Glyph Pin' is a unique item in CS:GO and CS2, carrying a reference to the infamous alien species from Half-Life. Players value this pin for its novelty and the heritage it represents. The rarity and symbolic value of this pin make it a sought-after item among traders.
Headcrab Glyph Pin is a fairly liquid item. It should be easy to sell or exchange it. Traders rates this skin at 4.06/5.0.
Buy on CS.TRADE
Buy or trade for Headcrab Glyph Pin listed below on CS.TRADE trade bot.