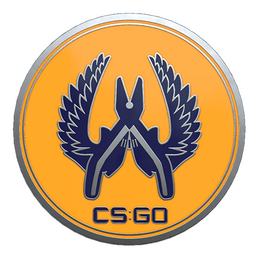 Description
The Guardian 2 Pin is recognized for its association with the popular player, Guardian. The sequel to the Guardian Pin, it pays tribute to this player's remarkable achievements and performance during his later games. The rarity and high demand of this pin make it a coveted item for traders and fans.
Guardian 2 Pin is a fairly liquid item. It should be easy to sell or exchange it. Traders rates this skin at 4.05/5.0.
Buy on CS.TRADE
Buy or trade for Guardian 2 Pin listed below on CS.TRADE trade bot.