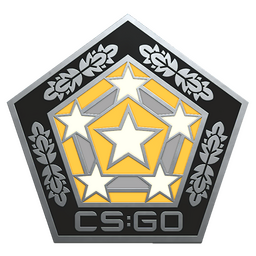 Extraordinary Collectible
Description
The 'Chroma Pin' is a colorful and vibrant item for CS:GO and CS2. Released in 2017, its dazzling design attracts many collectors and traders. Often linked with outstanding player performance, it's a symbol of high skill and professionalism in the game. The Chroma Pin has retained its value in the trading marketplace, making it a smart investment for traders.
Chroma Pin is a fairly liquid item. It should be easy to sell or exchange it. Traders rates this skin at 4.19/5.0.
Buy on CS.TRADE
Buy or trade for Chroma Pin listed below on CS.TRADE trade bot.