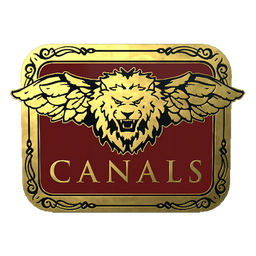 Description
The Canals Pin is a cherished item amongst CS:GO and CS2 players. Known for symbolizing the well-loved and historic map of Canals. This pin has seen significant increase in its market value over the years, making it a popular item for traders. It's not just a piece of decoration, but a testament to a player's experience and dedication in the game.
Canals Pin is a fairly liquid item. It should be easy to sell or exchange it. Traders rates this skin at 4.04/5.0.
Buy on CS.TRADE
Buy or trade for Canals Pin listed below on CS.TRADE trade bot.