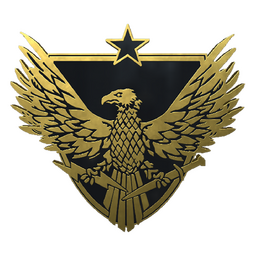 Extraordinary Collectible
Description
The 'Brigadier General Pin' is a significant item for CS:GO and CS2 players as it represents the rank of Brigadier General, appealing to players with a military strategy focus. Released in 2018, it has been a popular choice among collectors due to its association with military-themed events and player statistics. It commands a respectable price in the trading marketplace owing to its relative rarity.
Brigadier General Pin is a fairly liquid item. It should be easy to sell or exchange it. Traders rates this skin at 4.18/5.0.
Buy on CS.TRADE
Buy or trade for Brigadier General Pin listed below on CS.TRADE trade bot.