Patch | Metal Master Guardian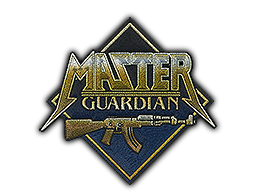 Description
For CS:GO players, the Metal Master Guardian patch represents a significant step in their gaming journey. This patch is associated with a respected rank that requires strategic gameplay and team coordination. Its eye-catching design and symbolic value make it a popular choice among traders and players.
Patch | Metal Master Guardian is an item of average liquidity. It may take some time to sell or trade it. Traders rates this skin at 3.02/5.0.
Buy on CS.TRADE
Buy or trade for Patch | Metal Master Guardian agent patch listed below on CS.TRADE trade bot.