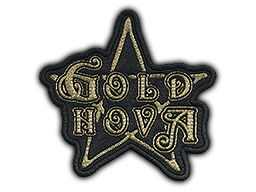 Description
The Metal Gold Nova patch signifies a rank well-earned in CS:GO, symbolizing a player's tactical skills and ability to adapt. Its metallic design adds to its appeal, making it a favorite among both traders and players. The value of this patch is likely to remain stable or even rise in the eSport item trading market.
Patch | Metal Gold Nova is an item of average liquidity. It may take some time to sell or trade it. Traders rates this skin at 3.02/5.0.
Buy on CS.TRADE
Buy or trade for Patch | Metal Gold Nova agent patch listed below on CS.TRADE trade bot.