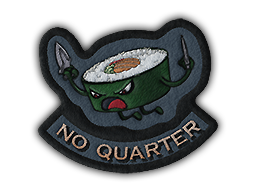 Description
Adding a fun, vibrant element to your favorite skins, the 'Patch | Mad Sushi' is a popular item among CS:GO and CS2 players. Its unique design and colorful detailing make it an interesting choice for players looking to jazz up their gaming experience. Market prices for this patch fluctuate based on availability and demand.
Patch | Mad Sushi is a fairly liquid item. It should be easy to sell or exchange it. Traders rates this skin at 4.02/5.0.
Buy on CS.TRADE
Buy or trade for Patch | Mad Sushi agent patch listed below on CS.TRADE trade bot.