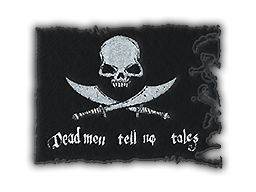 Description
The 'Patch | Dead Men' is a highly coveted skin in the CS:GO and CS2 community. Released in the Stockholm 2021 series, this item pays homage to the deadly strategies employed by top players. With its intricate design, the patch enhances any player's aesthetic game. On the market, it enjoys a unique position due to its vivid artwork and scarcity. The 'Patch | Dead Men' symbolizes victory, making it immensely popular among experienced players. Known for its exceptional golden finish, it enhances gameplay, adding a layer of distinct aesthetic appeal.
Patch | Dead Men is a fairly liquid item. It should be easy to sell or exchange it. Traders rates this skin at 4.54/5.0.
Buy on CS.TRADE
Buy or trade for Patch | Dead Men agent patch listed below on CS.TRADE trade bot.