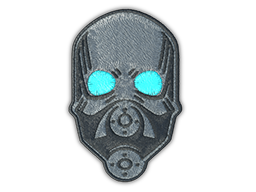 Description
The 'Patch | Combine Helmet' represents the hard-bitten nature of Counter-Strike gameplay. The design pays homage to the infamous Combine soldiers from Half-Life, another creation of Valve. It was introduced during the Krakow Major, adding a touch of nostalgia for veteran players. The market price has remained steady over the years, making it a reliable asset for traders. A great testament to the player's fortitude in both CS:GO and CS2.
Patch | Combine Helmet is a fairly liquid item. It should be easy to sell or exchange it. Traders rates this skin at 4.01/5.0.
Buy on CS.TRADE
Buy or trade for Patch | Combine Helmet agent patch listed below on CS.TRADE trade bot.