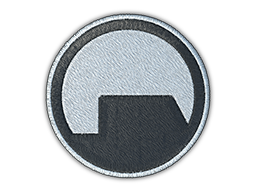 Description
The 'Patch | Black Mesa' is a specialty item highly sought by traders and players of CS:GO and CS2. Its design stems from the iconic Black Mesa Research Facility logo from the Half-Life series, a nod to Valve's legacy. The skin holds value for fans of the series and those who appreciate unique game crossovers. Its price fluctuates on the market, often shooting up during Half-Life anniversaries. Applying the patch to your weapons sets your inventory apart and makes a statement about your gaming heritage.
Patch | Black Mesa is a fairly liquid item. It should be easy to sell or exchange it. Traders rates this skin at 4.01/5.0.
Buy on CS.TRADE
Buy or trade for Patch | Black Mesa agent patch listed below on CS.TRADE trade bot.