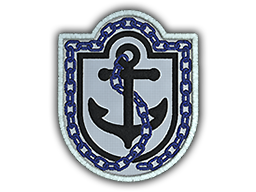 Description
'Patch | Anchors Aweigh' is a CS:GO and CS2 skin that pays tribute to the naval forces. This aesthetically pleasing skin is desired by players wishing to express their affinity for the sea, and it enjoys significant popularity in the game's trading markets.
Patch | Anchors Aweigh is an item of average liquidity. It may take some time to sell or trade it. Traders rates this skin at 3.02/5.0.
Buy on CS.TRADE
Buy or trade for Patch | Anchors Aweigh agent patch listed below on CS.TRADE trade bot.