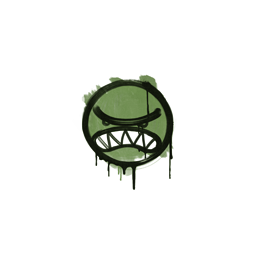 Description
Tilt is a term in the gaming community that refers to a player's frustration affecting their gameplay. The 'Sealed Graffiti | Tilt' in CS:GO/CS2 captures this sentiment perfectly. It's often used by players to mock opponents or signal one's own frustration. This item has been a favorite among players for its relatable concept. The consistent demand for this item in the market makes it a valued addition to any trader's collection.
Sealed Graffiti | Tilt Traders rates this skin at 3.29/5.0.
Buy on CS.TRADE
Buy or trade for Sealed Graffiti | Tilt graffiti sprays listed below on CS.TRADE trade bot.