Sealed Graffiti | Speechless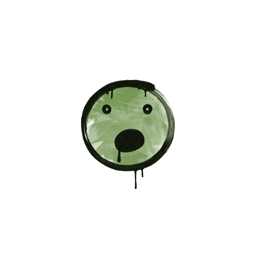 Description
The 'Sealed Graffiti | Speechless' is the perfect visual representation of an unexpected game twist in CS:GO/CS2. It boasts a unique design, conveying a stunning surprise that leaves opposing teams speechless. It has been a favorite of players since its release, often seen in high-stakes tournaments. This item is a reflection of the unpredictable nature of the game, embodying the fast-paced actions that can change the tide of the game in an instant. Considering its popularity in the market, traders often see an increase in value over time, making it a worthwhile investment and a strong testament to the player's skill and prowess in CS:GO/CS2 games.
Sealed Graffiti | Speechless Traders rates this skin at 2.50/5.0.
Buy on CS.TRADE
Buy or trade for Sealed Graffiti | Speechless graffiti sprays listed below on CS.TRADE trade bot.