Sealed Graffiti | Recoil CZ-75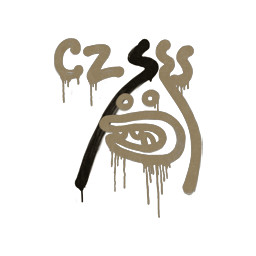 Description
This CZ-75 skin is a testament to the player's prowess, with its distinct recoil graffiti design. Its presence in popular CS:GO tournaments contributes to its increasing market value and demand. Traders and players seek out this skin for its rarity and unique design that enhances their game style.
Sealed Graffiti | Recoil CZ-75 Traders rates this skin at 3.12/5.0.
Buy on CS.TRADE
Buy or trade for Sealed Graffiti | Recoil CZ-75 graffiti sprays listed below on CS.TRADE trade bot.