Sealed Graffiti | Quickdraw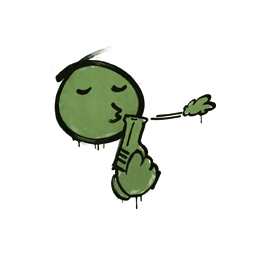 Description
The 'Sealed Graffiti | Quickdraw' represents the swift skill required in CS:GO/CS2. This item is an homage to the quick reflexes and strategic thinking that players practice. Often seen in fast-paced matches, this sticker is a favorite among skilled players and is a staple in intense tournaments. For traders, this item holds value due to its popularity, often fetching good prices in the market, hence making it a wise investment.
Sealed Graffiti | Quickdraw Traders rates this skin at 3.04/5.0.
Buy on CS.TRADE
Buy or trade for Sealed Graffiti | Quickdraw graffiti sprays listed below on CS.TRADE trade bot.