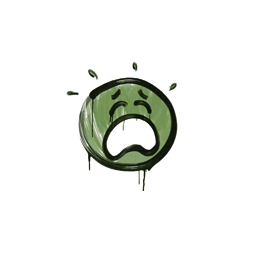 Description
'Sealed Graffiti | QQ' has a captivating charm that makes it stand out from other CS:GO/CS2 stickers. This graffiti piece signifies the emotions of a true gamer, making it a must-have item for many players. The high definition, vibrant colors, and unique design make it a valuable pick for trading and selling. First unveiled during the 'Horizon Collection', it's been a fan favorite in the gaming community.
Sealed Graffiti | QQ Traders rates this skin at 2.87/5.0.
Buy on CS.TRADE
Buy or trade for Sealed Graffiti | QQ graffiti sprays listed below on CS.TRADE trade bot.