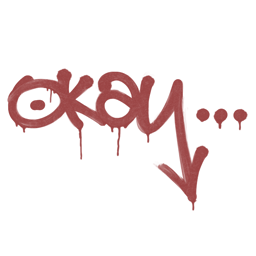 Description
The Sealed Graffiti | Okay is a universal sign of agreement and understanding among CS:GO and CS2 players. It offers a way of nonverbal communication during the game, making it a valued item in the player community. Its usage frequency in both casual and professional matches has stimulated its market value.
Sealed Graffiti | Okay Traders rates this skin at 3.13/5.0.
Buy on CS.TRADE
Buy or trade for Sealed Graffiti | Okay graffiti sprays listed below on CS.TRADE trade bot.