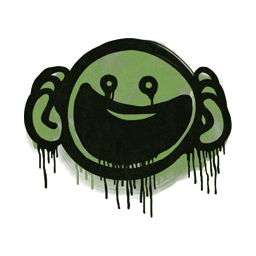 Description
This graffiti sticker, Sealed Graffiti | OMG, is a popular item among CS:GO and CS2 game players. Perfect for showcasing surprise or shock in-game, it has provided a unique blend of fun and flexibility during the gameplay, often used in unpredictable match situations. The market price varies, but it's highly sought due to its novelty and usage frequency in both casual and competitive modes.
Sealed Graffiti | OMG Traders rates this skin at 3.45/5.0.
Buy on CS.TRADE
Buy or trade for Sealed Graffiti | OMG graffiti sprays listed below on CS.TRADE trade bot.