Sealed Graffiti | Noodles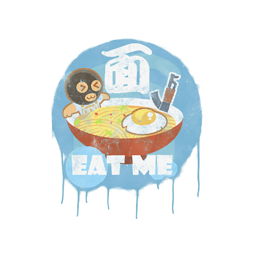 Description
'Sealed Graffiti | Noodles' is a fun, playful skin that represents a player's lighthearted side in the competitive world of CS:GO and CS2. This unique skin resonates with fans due to its comical theme. Adding this skin to your collection might lighten the mood during intense matches and could even be a lucky charm for some players.
Sealed Graffiti | Noodles is an item of average liquidity. It may take some time to sell or trade it. Traders rates this skin at 3.01/5.0.
Buy on CS.TRADE
Buy or trade for Sealed Graffiti | Noodles graffiti sprays listed below on CS.TRADE trade bot.