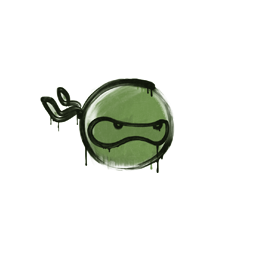 Description
'Sealed Graffiti | Ninja' captures the essence of stealth and strategy associated with the game, making it a highly desirable item. This CS:GO/CS2 sticker, known for its distinct design and vibrant colors, was first introduced in the 'Revolution Collection'. It's often traded at premium prices across various online platforms due to its high demand among players and collectors alike.
Sealed Graffiti | Ninja Traders rates this skin at 3.37/5.0.
Buy on CS.TRADE
Buy or trade for Sealed Graffiti | Ninja graffiti sprays listed below on CS.TRADE trade bot.